Seems like a strange name for a dog, but ladies and gentlemen --- drum roll please ---
HERE'S OUR KEVIN!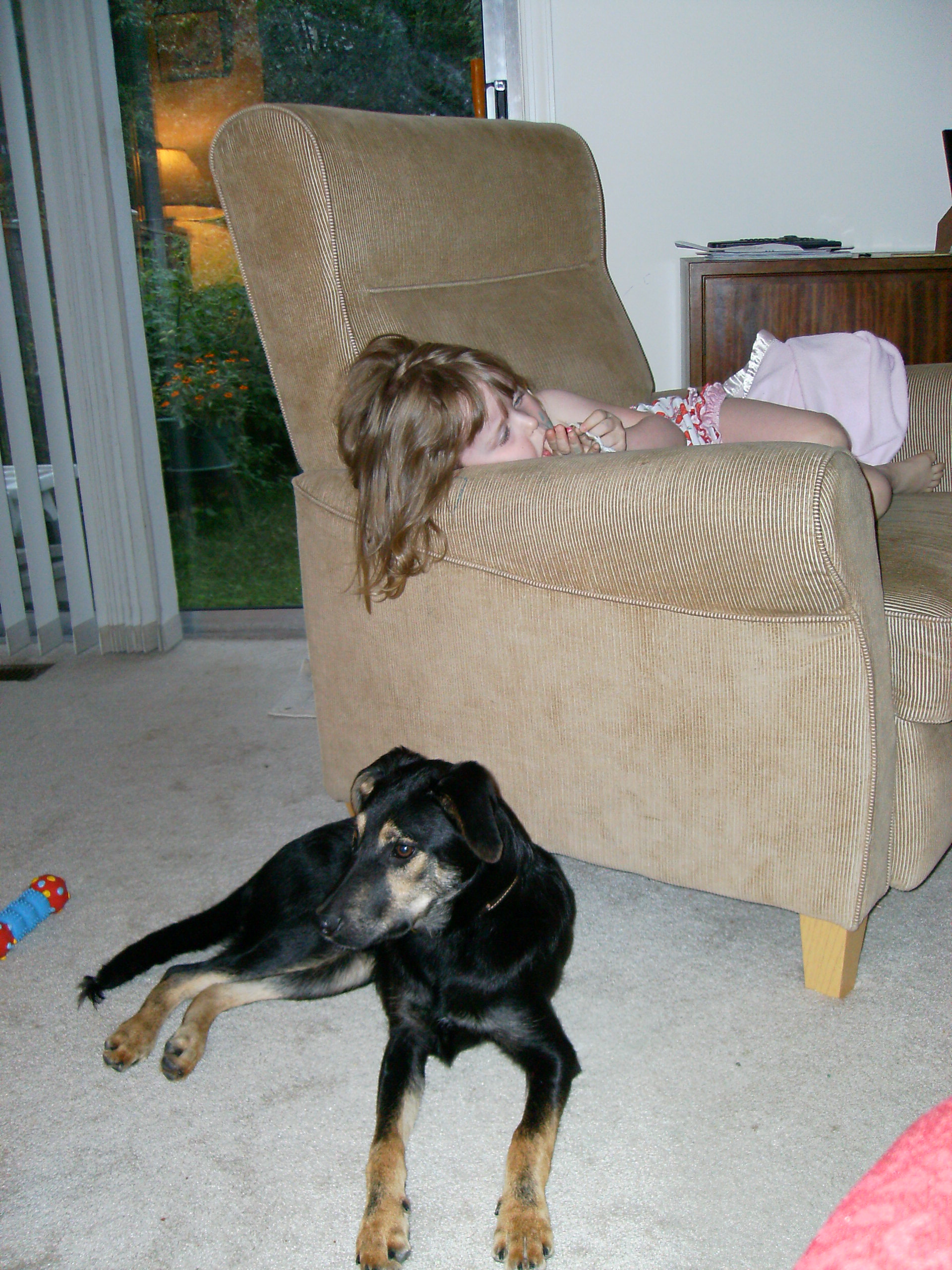 And a very sleepy Katherine. This is the best picture I have of him so far as all the other ones are totally out of focus for some reason. More to come!
As you can see he's a fairly calm dog. He's very sweet and apparently endlessly tolerant of being relentlessly 'played' with by the children -- in other words they have chased him around, thrown dog toys all over the place, run up and down the stairs with him, rolled around on the floor with him, yelled "Doggie! Doggie! Kevin! DOGGIE COME HERE LET'S PLAY", and generally acted like they were both on triple espresso shots ever since we got the poor guy home. Our old phrases were things like "Stop hitting your sister" and "No you may not have a Snickers bar for breakfast" - these have been replaced entirely by "LEAVE THE DOG ALONE."
Thank heaven that this dog is so sweet. He's about 10 months old, a rescue dog we adopted just two days ago, and seems to have some german sheperd and assorted other breeds in his background. He is a sweetie, crate trained and nearly housebroken. So far he's been fine in his crate for long stretches on time, but that's been at night when he's been sleeping in the bedroom. Today is his first day being alone in the house and in his crate during the day, so I have no idea what to expect when I get home from work (1pm). Fingers crossed that he hasn't freaked out and peed all over his crate or chewed his way through it.
Especially since we have kinda sorta got the house in order. Now here are some pictures (taken IMMEDIATELY after I spent 5 hours organizing, cleaning etc) of our home: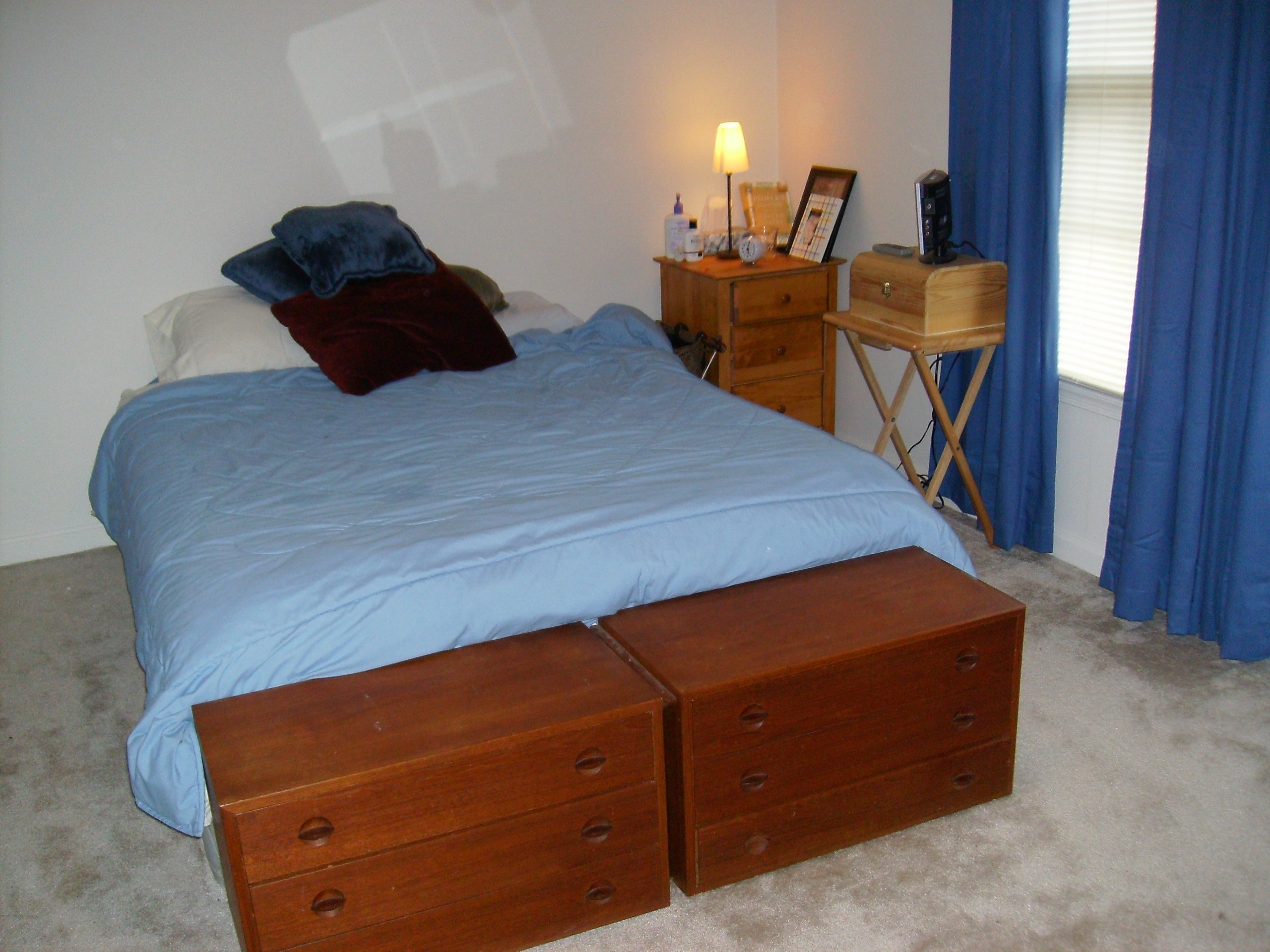 LOOK! FLOOR! WITHOUT BOXES!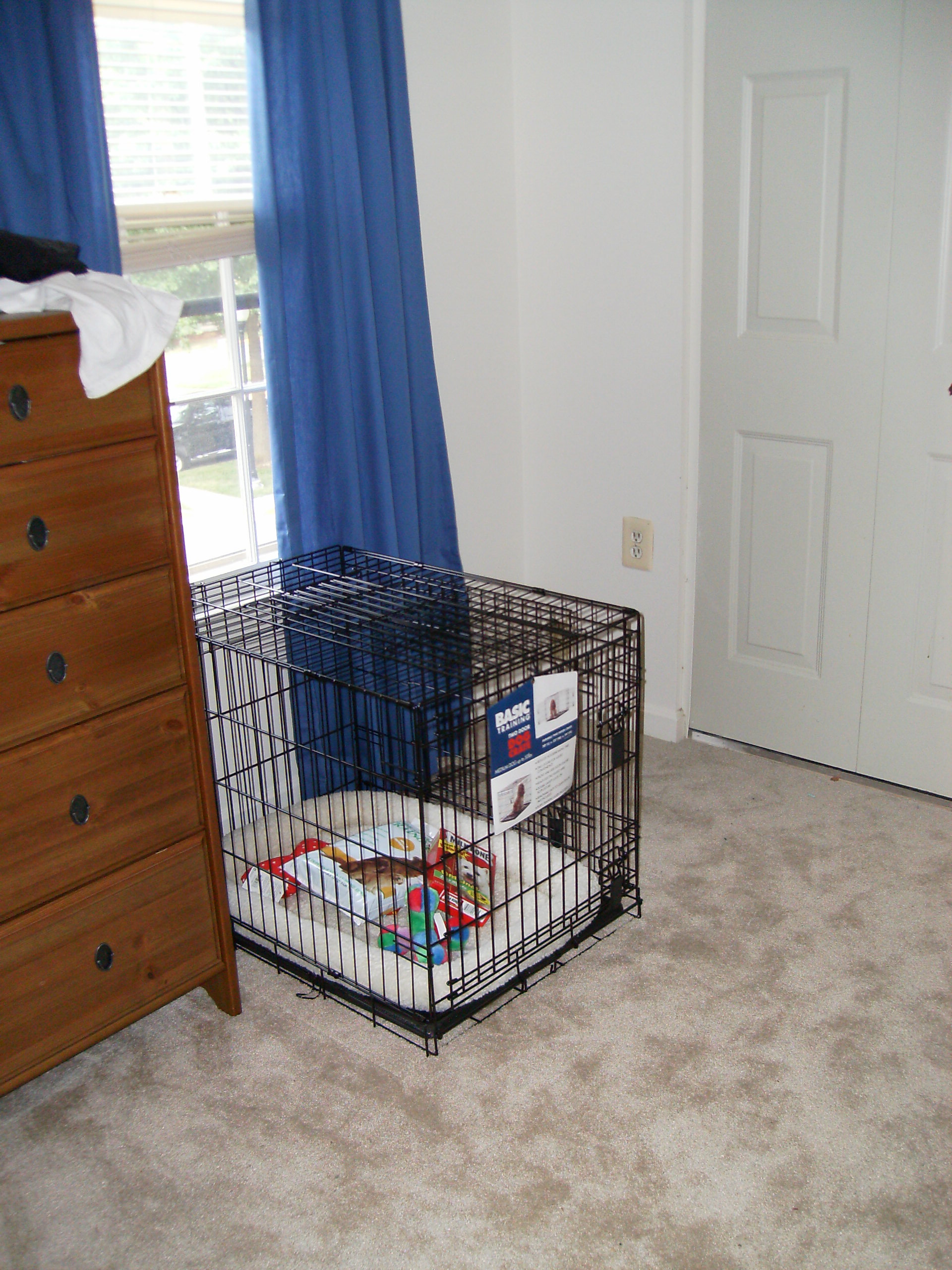 More floor visible plus Kev's new crate.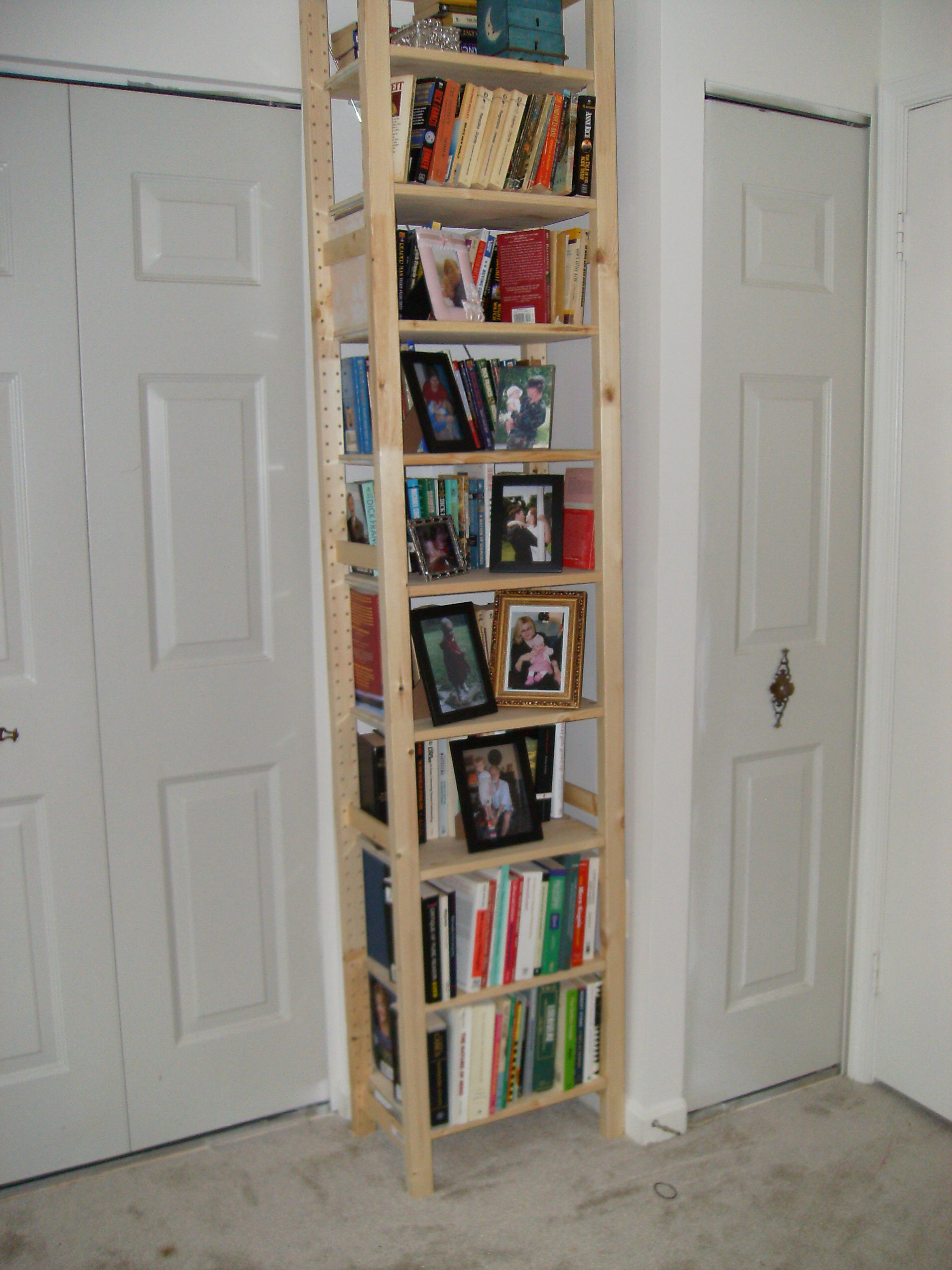 BOOKS ON ACTUAL SHELVES!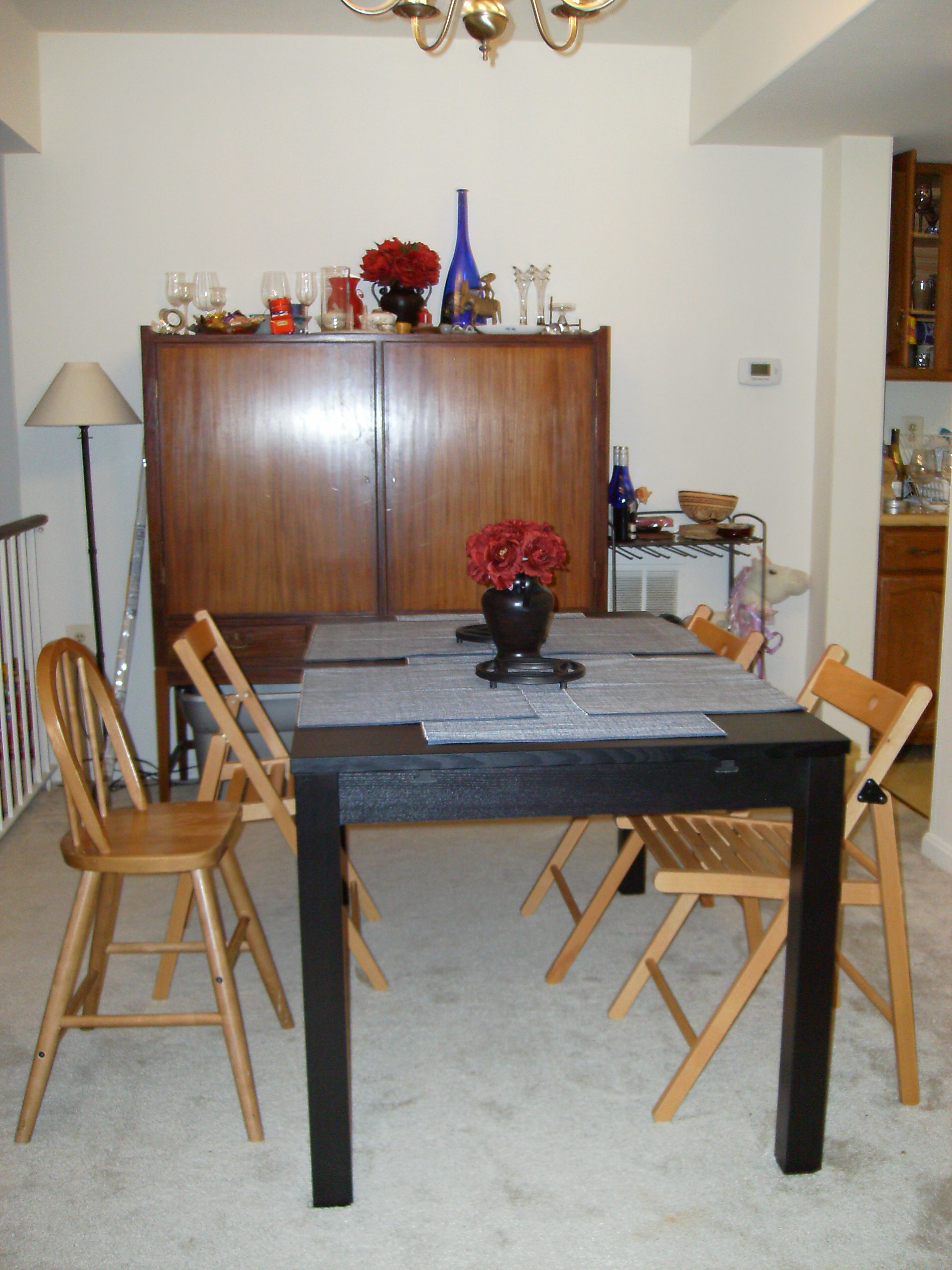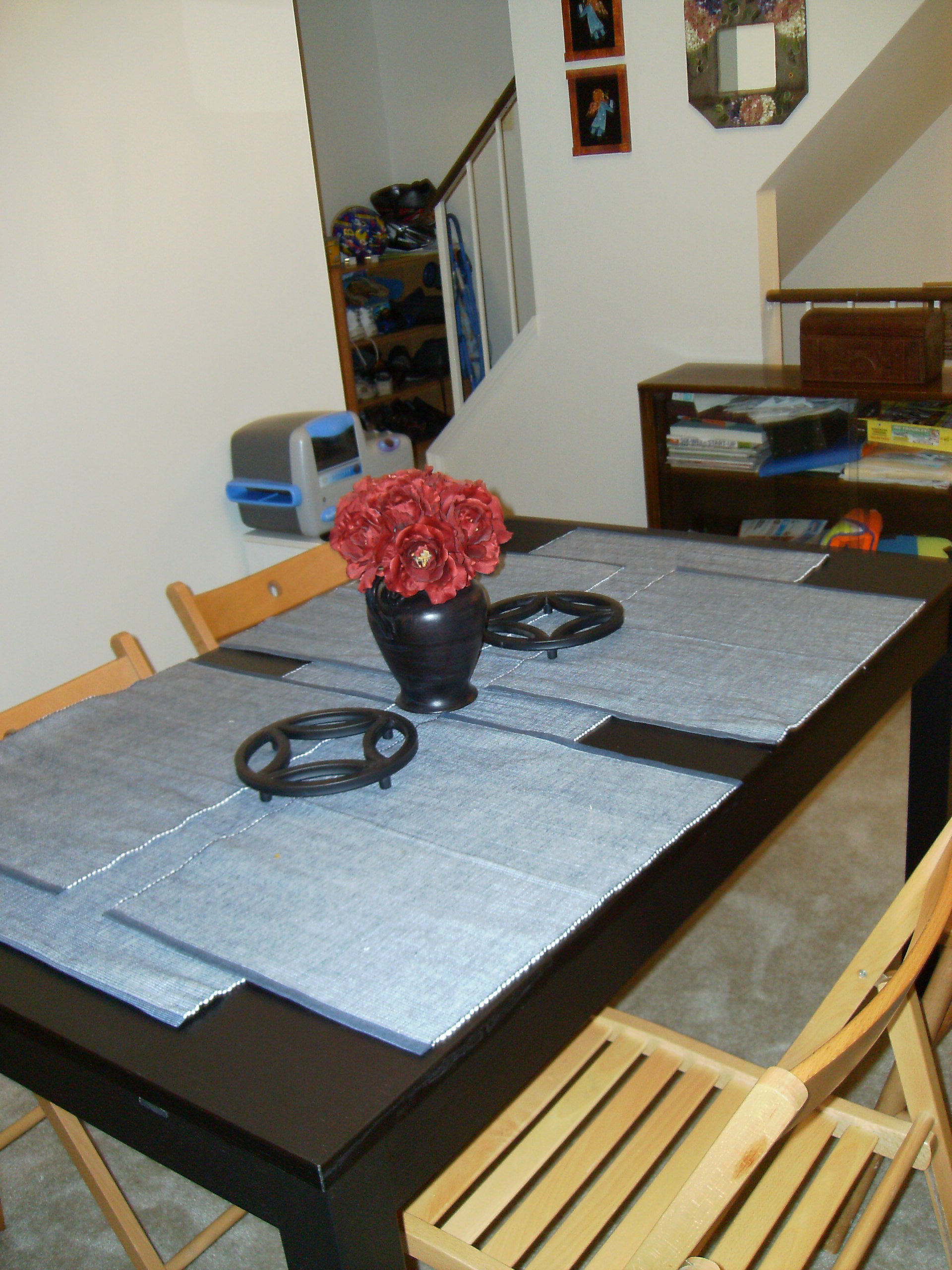 Dig it, our dining room is ACTUALLY A DINING ROOM. You know, that place where people eat, like MEALS. Who knew?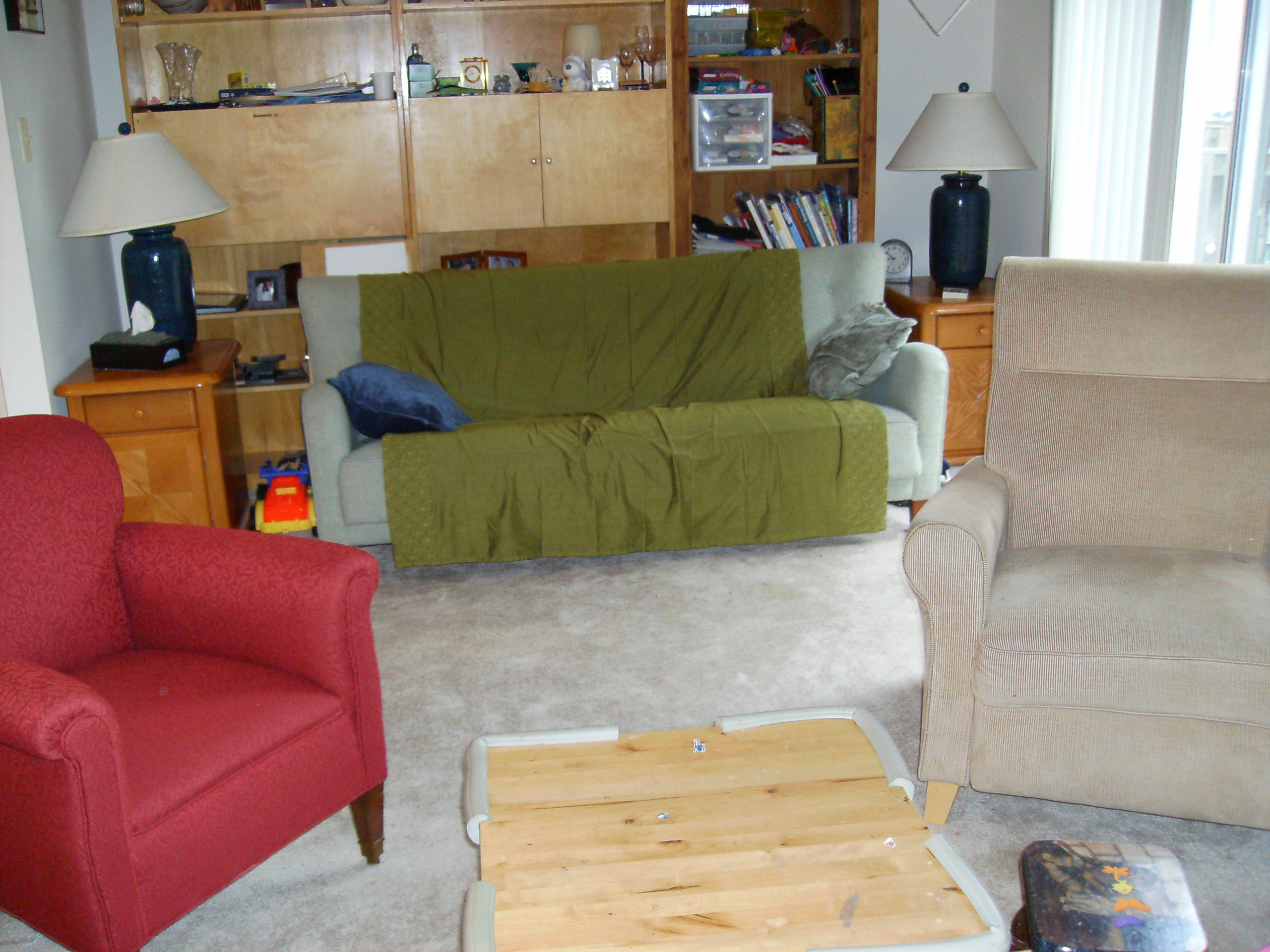 Why, lookie there! More floor and something that resembles, dare I say it, an actual LIVING ROOM!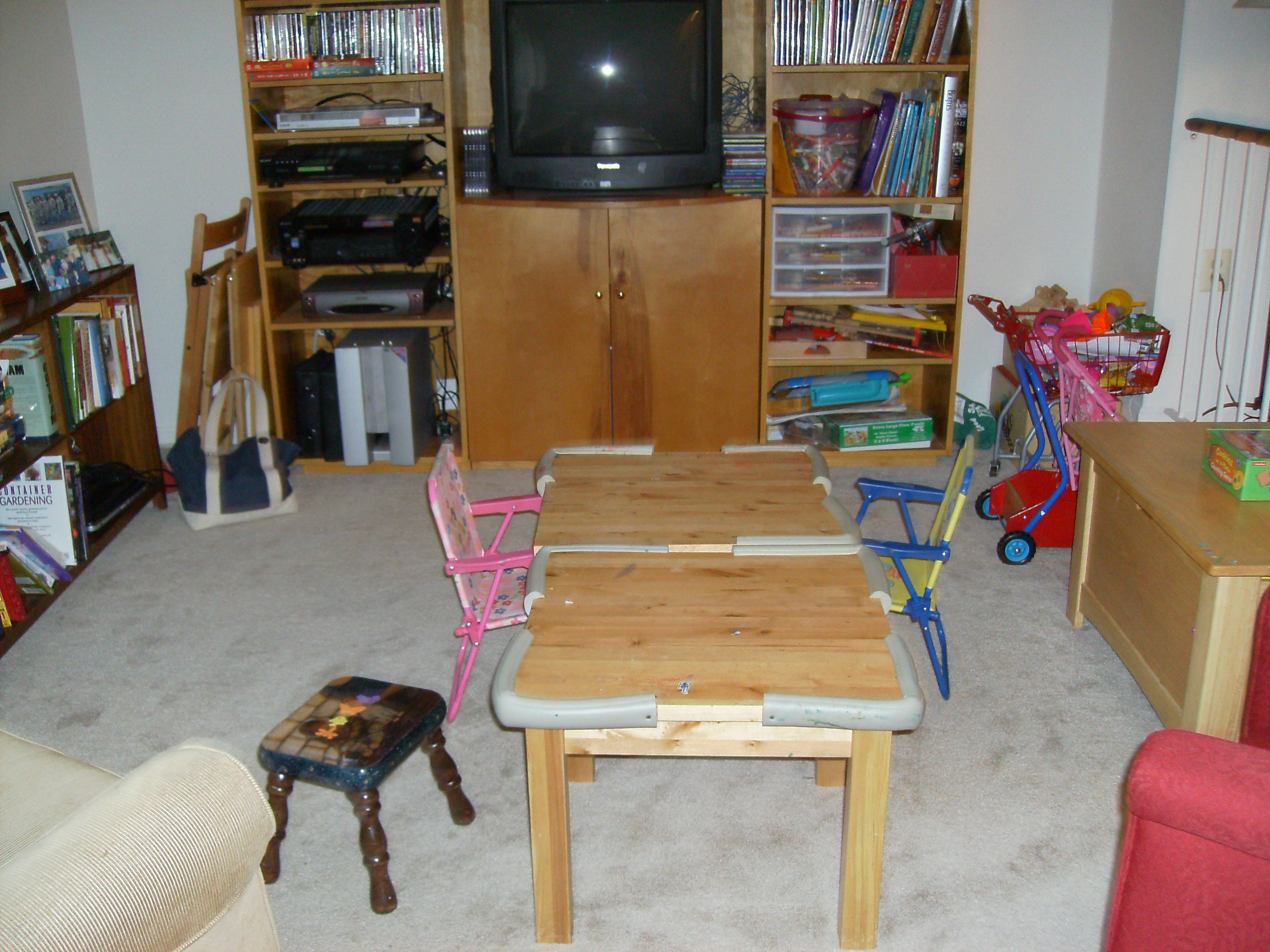 Yeah I know, still got toys around. But who cares - FLOOR I TELL YOU!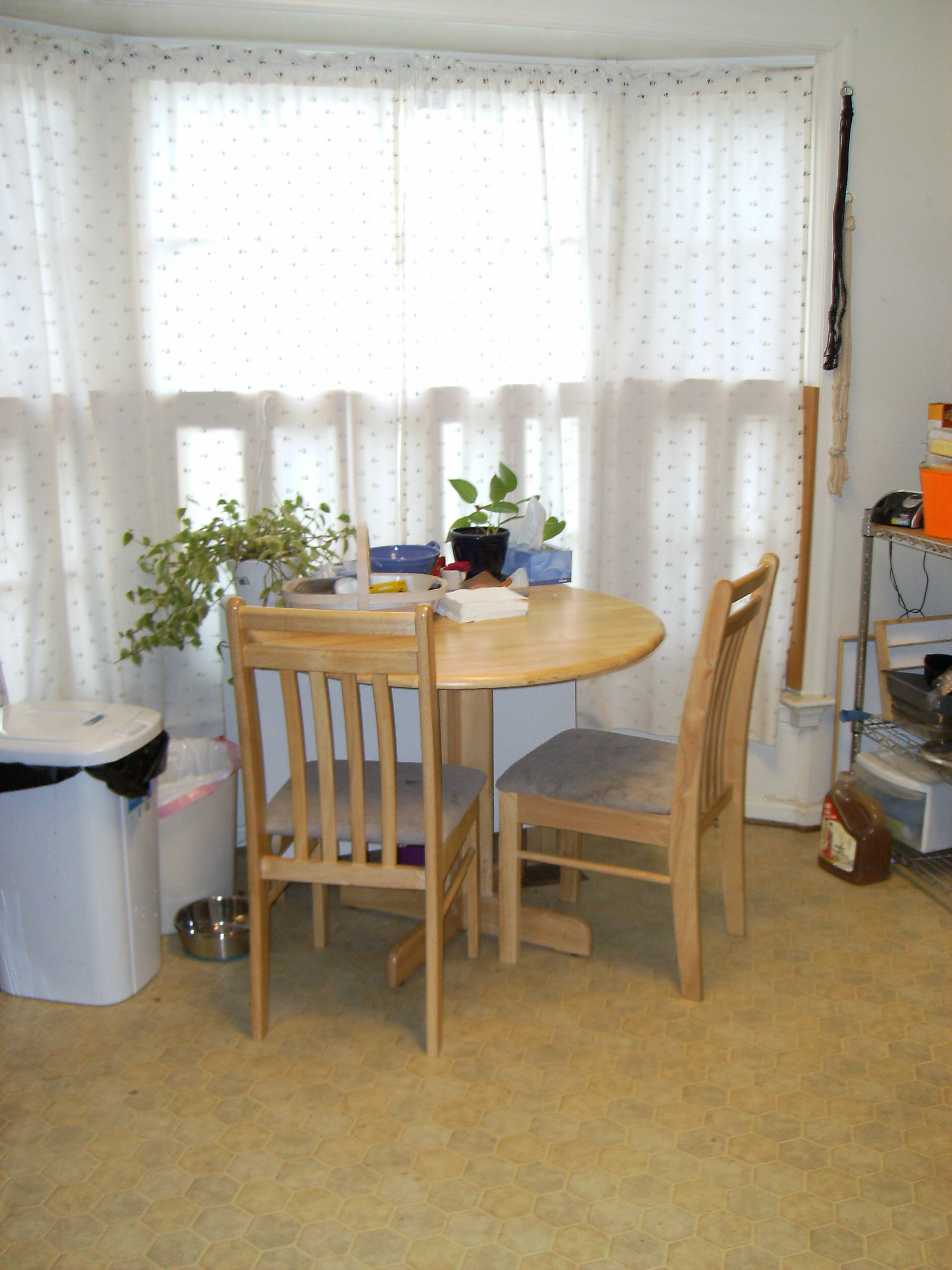 And who knew that a kitchen table could be more than a place to dump your mail, newspapers, assorted broken Burger King plastic toys, piles of change and old receipts from Safeway, lint from your pockets, etc.
Of course you realize this will last approximately 12 more hours before the house reverts to its usual state. But at least the boxes are no longer taking up more room than the actual furniture. YIPPEE.